Censorship on Conservative Sites
I have long had the experience of being censored on conservative sites, despite making a point of being meticulously respectful. On reddit, I have been blocked from the subreddits conservative, askaconservative and The_Donald, but they are famous for being hyper-sensitive. I did not anticipate censorship from a prestigious publication like the National Review.
David French wrote an article with the tongue-in-cheek title Does the Left Lose because It's Too Civil? and most of the comments were extremely uncivil about the left, thus refuting his point. I engaged with one of the commenters and found that some of my responses were being deleted. After the first one, I did screen captures: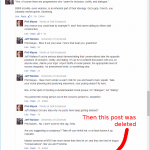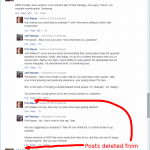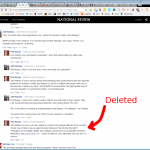 ---
I found it ironic that the article complained that civil discourse with liberals wasn't possible, yet a polite dialogue was being disrupted.
I reached out to David French and the National Review about this, but heard nothing back.