What Are They Thinking?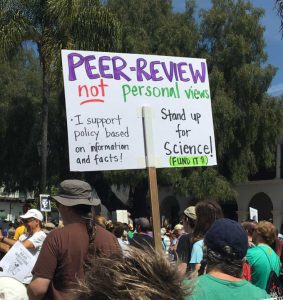 I often check Fox News online to get the conservative slant on news. Poor as it might be, the comments are ten times worse. Here are some from their March for Science reporting.
These people are a joke. The problem with ignorance is that ignorant people are too ignorant to know they are ignorant. Such idiocy.
Getting rid of the US Dept. of Energy would pretty much make this climate change claptrap go away.
God creates the climate… What's the question here?
It's about time the American taxpayer stopped funding many of these pseudo science projects. Most of them are just welfare to liberal universities.
BUT YOUR DERWIN RACISTS MISSISSIPPI CONTRACTING FOR PLANTATION OWNERS WHO PAID FOR PART OF HIS VOYAGES SURE MADE IT THAT WAY
These are just from a single page of comments, and are typical of the level of attack. How is it be possible to reach a compromise with right-wing voters? This question worries me every day.